[fusion_builder_container hundred_percent="yes" hundred_percent_height="no" hundred_percent_height_scroll="no" hundred_percent_height_center_content="yes" equal_height_columns="no" menu_anchor="" hide_on_mobile="small-visibility,medium-visibility,large-visibility" class="" id="" background_color="" background_image="" background_position="center center" background_repeat="no-repeat" fade="no" background_parallax="none" enable_mobile="no" parallax_speed="0.3″ video_mp4="" video_webm="" video_ogv="" video_url="" video_aspect_ratio="16:9″ video_loop="yes" video_mute="yes" video_preview_image="" border_size="" border_color="" border_style="solid" margin_top="" margin_bottom="" padding_top="" padding_right="200px" padding_bottom="" padding_left="200px" admin_toggled="no"][fusion_builder_row][fusion_builder_column type="1_1″ layout="1_1″ background_position="left top" background_color="" border_size="" border_color="" border_style="solid" border_position="all" spacing="yes" background_image="" background_repeat="no-repeat" padding="" margin_top="0px" margin_bottom="0px" class="" id="" animation_type="" animation_speed="0.3″ animation_direction="left" hide_on_mobile="small-visibility,medium-visibility,large-visibility" center_content="no" last="no" min_height="" hover_type="none" link=""][fusion_text]
So, here's the thing.
You want to have a thriving side hustle. You want it to operate smoothly (or even better, on its own). But there is a LOT going on in your life.
Maybe your job is demanding.
Maybe you have dishes and laundry piling up.
Maybe you have kids running around the house.
Maybe you're constantly running from one activity to the next.
Maybe you have a thousand notifications on your phone.
It's all a whirlwind and you feel like you're getting nowhere. Your brain is filled to the brim and you're about to have an epic toddler-style meltdown if you don't figure out what you need to do next.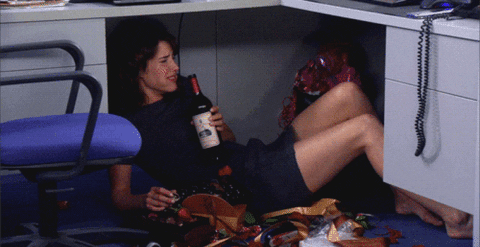 You tell yourself that everything will be okay once your business takes off. But you have NO clue when that'll actually happen. And you're running out of steam…fast!!
Sound familiar?
Good news!
This is totally normal.
But it's time for a change.
The clutter around you can destroy you and sadly, it's EVERYWHERE!
It's in your inbox, on your computer, on your Facebook newsfeed, in your home, and in your mind. Everything is competing for your attention.
But you have the power to decide who wins.
It's so much easier to be successful when you feel successful. But it's pretty damn hard to feel successful when you feel as though your life is spiraling out of control.
The stress you're experiencing from the clutter in your life — whether you realize it or not —  is directly affecting your income potential.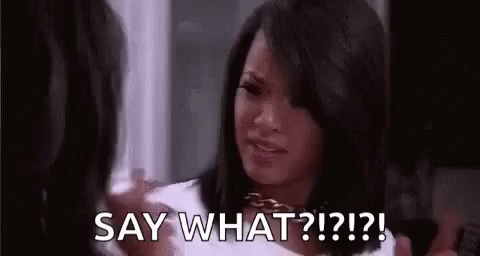 This is especially true for mompreneurs.
With little to no time to plan your next power moves, life quickly becomes a never-ending cycle of racing to extinguish one fire after the next while gasping for air.
So, the first step in the Ditch the Damsel process is to simplify your life so that you can feel successful, which will allow you to achieve actual success.
Make sense?
We are all about creating a side hustle that doesn't just look good on the outside but feels good on the inside.
And one common solution to this problem is organization.
Unfortunately, organization is like a Band-aid on a deep wound. You can organize, but things will just become disorganized again. The real answer…is purging. It's about actually removing the things from your life that aren't serving you.
So, I want you to get very clear about what's cluttering your life?
From there, you can begin to create a plan to transform your chaos into inspiration.
Here are a few areas to focus on:
Click here to download our full list of What to Purge in 2018!!
Your Work Environment
Add a bookshelf
Rearrange furniture
Sort through your desk drawers
Buy fresh flowers
Paint a wall
Hang up a vision board
Clear off your desk
Sort, file or through out mail
Your Home
Purge the unhealthy foods from your refrigerator and pantry
Throw out old, broken or unused appliances in your kitchen cabinets
Rid your closets of any clothes that don't make you feel utterly beautiful
Scrub your bathroom and toss empty shampoo bottles and dull razors
Get rid of your kids toys! Restrict their collection to what they can put away daily
Your Relationships
Reconnect with your partner or spouse by planning a thoughtful date night
Become unavailable to drama and unfriend/unfollow people who pollute your newsfeed with negativity
Ask yourself, "How can I serve ________ today?"
Call a loved one and schedule a coffee date or go for a walk with a friend
Your Time
Block off time to do what makes you happy (time outside, a manicure, catching a movie or going out to eat)
Block off time for sleep (NOTE: you deserve 8 hours/night just like any other human. Making sleep a priority will make you more productive.)
Turn off notifications on your phone and schedule times to check your email and social media rather than "a quick peek" that last all day
Implement a "Heck, yes!" or "no" policy when responding to requests for your time.
Click here to download our full list of What to Purge in 2018!!
Delete, unsubscribe, throw away, unfollow and don't stop until the things that remain in your life are pointing squarely in the direction of your dreams.
And that, my dear — is how you begin to handle things…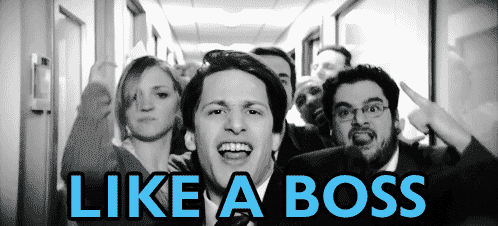 [/fusion_text][/fusion_builder_column][/fusion_builder_row][/fusion_builder_container]